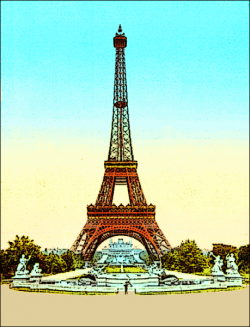 Paris is one of the most recognized capital cities in Europe. Widely known for its cultural and historic landmarks, it is also a significant business center. Paris exhibition venues host international trade shows in all industries.
Wherever staff members are coming from, getting to Paris is easy arriving into Charles DeGaulle or Orly International airports. Access to the city from both airports is available via local (RER) train service, buses and taxis. In the city, taxis are available but the Metro subway and buses are more cost effective.
Paris has numerous exhibition facilities in and around the city. The largest venue is Paris Nord Villepinte located north of the city, close to Charles de Gaulle International Airport. The CNIT Paris La Défense attracts primarily technology-based exhibitions with permanent offices in the venue as well. Le Palais des Congrés de Paris and Porte de Versailles are centrally located within the city and are utilized by varied industry exhibitions from healthcare to textiles. In addition to exhibition centers numerous hotels also have exhibition capabilities.
Exhibit regulations in Paris are not always consistent with other major European venues and vary within the city. Most Paris show organizers and venues require a listing of all materials used in exhibit construction. Exhibitors may be required to provide fire retardant certifications in French. Double deck exhibits have very specific rules for structural approvals, stairs and weight/capacity of upper decks. Electrical power is 220v with two pin plugs so don't forget to order transformers and remember to bring plug adapters.
Exhibit structures are system as well as custom fabrication. On-site building has been reduced due to the high cost of waste removal. Graphics can be produced from digital files or downloaded from ftp sites. The Value Added Tax (VAT) rate of 19.6% is applied to exhibition services and can be reclaimed by US companies.
Avoid the stress of working overseas by taking time to prepare and select experienced contractors.