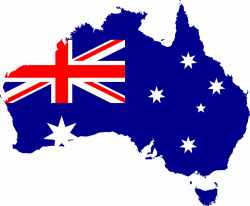 Exhibiting in Melbourne, Australia, the Land Down Under, is another opportunity to expand and grow market share for U.S. companies. Being prepared and doing proper research into exhibit regulations and culture will give your company a competitive edge. Before planning your exhibit or event in Australia, use the following tips to make your show successful.
A visa is required to enter Australia. Instead of a stamp in your passport, the visa is electronic and the application can be completed online.
 
Electrical current is 220v. If you're bringing equipment from the U.S., check the power requirements and arrange for a transformer in advance. Most electronics, such as laptops, tablets and mobile phones, run on dual current but require plug adapters.
 
Since they're in the Southern Hemisphere Australia's seasons are opposite of the United States so check the weather before packing your bags.
 
Australia drives on the left like the United Kingdom and Japan.
Power throughout Australia is 220-240 volt. The plug has a grounding pin and two flat prongs forming a "v" shape. Plan ahead for any demonstration equipment that will require transformers and remember to bring plug adapters.
Exhibit structures are custom fabrication as well as systems. Laminate is the most common material along with painted structure. Raised flooring is most common but is not always required so check your show regulations ahead of time. Ask your stand builder for double padding and quality roll carpet to provide more comfort for your staff and visitors.
Graphics can be produced from digital files. Digital prints, vinyl lettering and light box transparencies are all readily available. Most exhibit builders can work with files posted on data sharing sites, or other electronic transfer programs.
Avoid the stress of working overseas by taking time to prepare and selecting experienced contractors. Contact us when you're ready to head Down Under at 817-370-1400 or email us at info@globalexhibitmanagement.com G'day mates and have a great show