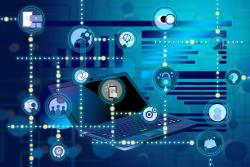 It's hard to believe that years ago decisions to participate in trade shows were, "because we always exhibit at the show, because our competitors will be there, because a sales person wants to go to the show." Exhibitor managers now have better metrics to determine what exhibitions will achieve strategic objectives and provide valuable ROI. Trade shows and in-person event participation for both exhibitors and attendees continues to skyrocket post pandemic. Marketing budget allocations are challenged to get the best ROI for trade shows, events, brand awareness, advertising, and social media to increase market share. Utilizing data from industry resources can be incorporated for presentations to executive leadership teams to understand the importance of increasing budget allocations for marketing.
The Center for Exhibition Industry Research reported results from the first quarter of 2023 are positive for business-to-business exhibitions. The cancellation rate for in-person events dropped to 0.3%, a major difference from 90% rate in the first quarter of 2021 and 8.9% in the first quarter of 2022. In the reporting metrics, attendees figures recovered the most, followed by net square feet, revenue and number of exhibitors. Cathy Breden, CEIR CEO, reports "each quarter, the CEIR Index is showing that more business professionals and exhibitors are coming back to B2B exhibitions to meet their marketing, sales and business information needs."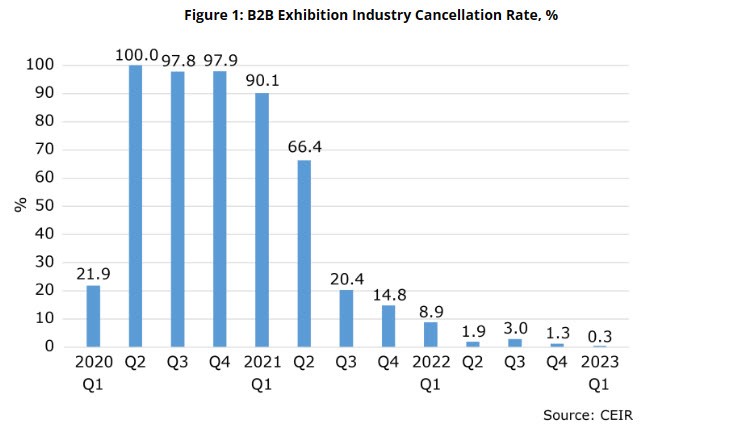 UFI Global Association of the Exhibition Industry has released the data from their Global Exhibition Barometer in July. The findings are that exhibitions bounced back with most companies achieving revenues close to 2019 levels and trending to exceed those levels in 2023. Research confirms the value of face-to-face events over digital events.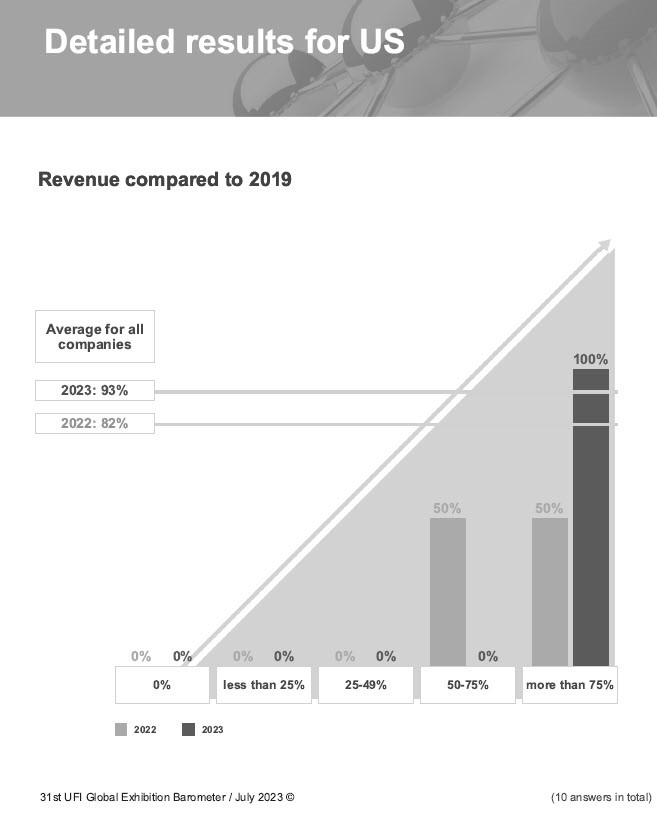 A key element for the success of a trade show program is having current and reliable data for making decisions and to support budget allocation. When you are ready to start planning your upcoming international trade shows and events, contact us so we can plan together for your success email info@globalexhibitmanagement.com
or call 817-370-1400.