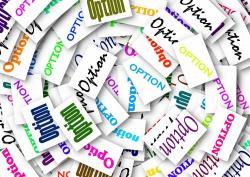 U.S. companies are increasing their global market share by participating in international exhibitions. Marketing programs are expanding to include exhibiting overseas to take products and services to the market in a face-to-face selling environment. As you are planning where to exhibit, also consider how to exhibit. Here are some criteria to consider whether to ship an existing property or rent locally.
Shipping an existing exhibit property requires careful consideration. Air freight is expensive and while ocean freight is cheaper, it ties up your properties for a long time. Overseas shipments require document preparation, VAT (Value Added Tax) claims, Customs clearance, delivery to the venue, delivery to your space and on-site empty case storage. Many venues are imposing strict regulations on materials used in fabrication and will require a list of materials along with fire certifications to ensure they meet safety criteria.
Purchasing an exhibit is standard practice in the U.S. but there are several factors to consider. Storing is expensive because exhibit shops are much smaller than in the U.S., many without large warehouses. Another cost to include in your budget would be for refurbing the property, the average is about 5%. Additionally, transport costs between countries can be higher than the U.S. and there is no general contractor for drayage so you will also need to arrange on-site delivery to your space, empty case removal and storing during the show. Transporting between countries could documentation and Customs clearance.
Renting is more cost-effective than owning unless you are exhibiting in more than five shows per year in a geographic area. Rental exhibits are designed to fit various sizes and configurations. You can expect consistency and a high level of quality in materials used with modular rental exhibits and they can be customized to deliver your message. Rental structures are durable, designed to fit together easily for efficient installation and dismantle.
"Build and burn" exhibits offer flexibility enabling you to create special one of a kind experiences to generate attention and memorability. Many builders are cognizant of using eco-friendly materials in construction to support corporate green initiatives. If you have multiple events in a small geographic area and want to re-use some specially built components, ask your builder about suitability for multiple uses of those pieces.
Need help planning your next trade show or event? For assistance contact us at by email anytime.