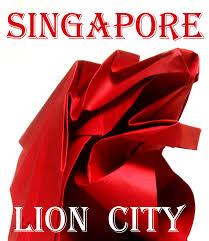 Singapore, the "Lion City," has a rich history as an international trade city. Major exhibitions have been held in Singapore for many years for all industries including medical, telecommunications, and aerospace trade shows. The International Congress and Convention Association, ICCA, has recognized Singapore as Asia's Top Convention City for the 12th consecutive year for hosting global exhibits and events. International trade show managers find Singapore a great city with plenty of venues, accommodations, and easy access from around the world.
U.S. citizens who hold a passport with six months validity do not need a visa but may be asked to show a return airline ticket and sufficient funds for the stay in Singapore. Onboard the aircraft passengers will be given a Disembarkation/Embarkation card to complete. Immigration officials will stamp both portions and the passenger must present the Embarkation portion upon departure so keep it with your passport.  
Getting to and around Singapore is no problem. All major airlines provide service from the U.S. to Singapore Changi International airport. Mass Rapid Transit (MRT) rail service and buses are inexpensive and efficient to get around the city. An electronic ez-link travel card can be purchased at most MRT stations and bus interchanges. Taxis and shuttle services are also available throughout the city.
Electric current in Singapore is standard international 230v 50Hz. The plug used is Type G with three rectangular pins, the same as used in the United Kingdom, Ireland and Hong Kong. Transformers are available from the show electricians in limited quantities so be sure to place orders early. Learn more about international power requirements and plug types before you go. 
Exhibit structures can be designed with systems or custom fabrication. It is not necessary to translate graphic text but if you do then have a local representative check for accuracy. Ask your exhibit builder about mounting options for graphics electronic transfer services for file downloading. Some of the exhibit floors are uneven so request either raised flooring or wood underlay. Needle punch carpet is standard but very thin so specify velour carpet for your exhibit.
Avoid the stress of working overseas by taking time to prepare and select experienced contractors. Get to know even more about Singapore and contact us when we can assist you with your tradeshow and exhibit needs.