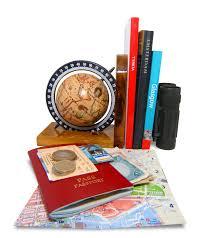 As the global marketplace expands more companies are participating in overseas exhibitions. Successful trade show planning isn't just about the stand design. Safety for employees while traveling is as important to corporate management as securing new business in foreign markets. Staff members will be confident when embarking on an overseas trip for exhibitions when they are informed about current safety precautions.
Whether your trade show team is new to traveling abroad or is experienced these safety procedures should be observed:
Make a photocopy of your passport and keep separate from the original. Don't let the hotel keep your passport and if they make a copy be sure to ask for the copy at check-out.

Carry mobile phones, itineraries, passport and wallet in separate pockets or pouches and safety pin pockets closed to deter pick-pockets.

Make sure your mobile phone is GPS enabled, get dialing instructions for making overseas calls and carry a spare battery. In the event of a natural disaster local telephone service may be impaired.

If being picked up at an airport by a car service, instruct the company to list their name instead of the traveler name on the identification sign.

Be aware of what is in your wallet and travel with minimal ATM or credit cards. Make a list of credit card numbers along with emergency contact numbers to secure replacements if needed. Remember 1-800 numbers may not work when dialing from foreign countries.

Know the phone number and address of the nearest U.S. Embassy. 

Notify your insurance provider of travel plans and ask for overseas contacts. If you take medication, bring extra supplies in case travel plans change unexpectedly.

Check the U.S. State Department and the Center for Disease Control websites for any travel warnings or alerts.
Planning ahead and observing safety precautions will ensure a safe journey for trade show personnel. International trade show and event participation is exciting and safe journeys should be included in the preparations.