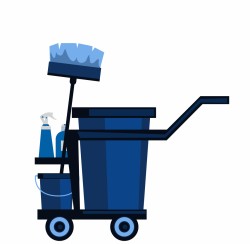 With COVID-19 vaccinations underway globally, exhibitions and conferences will be gearing up in the coming months. This is an exciting time for trade shows and events. While surveys of C-Suite executives indicate they miss face-to-face interactions at exhibitions, the addition of hybrid digital formats enables exhibitors to increase their market by engaging with their customers both live and digitally. For live trade shows, new cleaning protocols are now standard at venues, hotels, airlines and rental cars so exhibitors and attendees will feel comfortable traveling again. In this edition of Global Connection, we will review cleaning protocols for your exhibit and the venues you will be working in as well.
As exhibitions resume around the world what can you expect for from the venue regarding cleaning standards and practices? Many convention centers, airlines, and hotels are participating in the GBAC (Global Biorisk Advisory Council) Gold Star Facility Certification. This accreditation verifies the venue has implemented and is maintaining cleaning, disinfecting and infectious disease prevention programs to minimize risks associated with infectious agents like SARS-CoV-2.
The accreditation is a rigorous process which includes twenty program elements of a comprehensive system for cleaning and disinfecting with best practices for biohazard situations. Individuals can also complete a course to become a certified GBAC-Trained Technician.
Trade shows that have already resumed have mandatory mask requirements, temperature checks prior to admittance, with hand sanitizing stations throughout the public areas. Aisle traffic is controlled with floor markings so participants maintain safe distance practices. With these new protocols in place your team and customers will be confident traveling to and attending exhibitions.
What about cleaning your exhibit throughout the day?
Many organizers are sanitizing the hall and all exhibits using hydrostatic cleaning machines after the show closes each day. While it isn't feasible for you to have an electrostatic sprayer or fogger during show hours, there are still great ways to keep surfaces disinfected throughout the day. It is as easy as reading the label.
Cleaning removes germs, dirt, and debris which can be done with a microfiber towel. Sanitizing cleaners kill 99.9% of germs, disinfecting sprays kill 100% of microorganisms. Reading the label indicates how the cleaner is best suited for use. Ask your exhibit provider what cleaning materials they provide to ensure a safe exhibit area for you and your team.
The new year will launch trade shows and events into a new and exciting world to connect with customers in-person and digitally. New cleaning standards that are being implemented will ensure exhibitors and attendees can travel confidently once again.
If you have any questions about GBAC and cleaning protocols, you can contact us by email info@globalexhibitmanagement.com or call 817-370-1400 We are ready partner with you for experiential success in both live and digital environments.