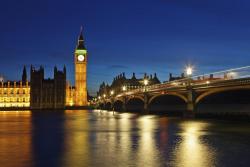 Participating in trade shows in London has helped countless companies achieve marketing objectives for decades and will continue into the future. London has been the gateway to international business long before the London Eye opened in 2000 and 2012 Olympics. Trade shows have a rich history in London. In 1851, 6,039,195 visitors came to see 28 countries participating in the Great Exhibition of Works of Industry, sometimes referred to as the Crystal Palace Exhibition. Stand design has evolved many times over since that opening day.
London has three major exhibition venues: Olympia, Earl's Court and ExCel London as well as hotel and conference venues. Olympia opened in 1886, Earl's Court One in 1937 and Earl's Court Two 1991. ExCel London is the newest purpose built facility with 100,000 square meters that opened in 2000. All three venues are easily accessed by the Underground (subway), buses and taxis. All have public parking available.
 
Exhibit guidelines and safety regulations are strictly enforced so read the rules carefully. Some venues have multiple floors and rules are different depending on the location of your exhibit space. All power is 240v with a three prong plug that is unique to the U.K., so be sure to pack plug adapters as well as power transformers for equipment.
Access to London is easy from everywhere in the world. Transportation within the city is just as easy. The two major international airports are Gatwick and Heathrow as well as two smaller airports London City and Stansted.  All four airports offer express train services to major London terminals and London Underground stations. The fastest and most cost effective way to travel within the city is the Underground or "tube". Detailed information about London fares, schedules and maps are available and is updated with service information so check for delays. London is famous for double-deck buses that also offer extensive service throughout the city. Taxis are readily available but are expensive and can subject travelers to traffic delays. When utilizing public transportation, pay attention to security alerts and be aware of pickpockets in crowded stations.
London is one of the most exciting cities in the world but can be foggy and rainy year round so don't forget to pack a "brolly". We are here to help you with your London Tradeshow. Contact us with any questions you have.