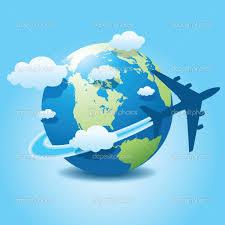 International travel is exciting and will be enjoyable for you and your staff if careful planning for safe journeys is done prior to travel. A travel nightmare can be avoided for an overseas trade show or corporate event by keeping current with regulations and taking safety precautions.
A valid passport may only be the beginning of the travel documentation a business traveler must have prior to visiting countries around the world. Check for visa requirements as soon as a trip is planned. Some countries require a letter of invitation before a visa can be issued to enter a country on business. Application for a visa is filed with the visiting country's consular office in the U.S. Some Middle Eastern or African countries will not issue visas or allow entry if your passport indicates travel to Israel. Whether applying in person or via mail, allow for sufficient processing time. When your visa arrives be sure to check it for accuracy.
Immunization requirements are constantly changing. Some vaccinations or tablets must be administered several weeks before departing the U.S. Some countries require HIV testing for long-term stays.
Prior to departure notify your bank and credit card companies with your travel information. Many financial institutions have fraud protection policies that may prevent accessing cash using ATM machines or credit cards. Verify PIN numbers for ATM cards to be sure your security code will be accepted at foreign ATM machines. This should be done before EVERY trip.
Identity theft can happen anywhere in the world. RFID (Radio Frequency Identification) wallets will protect credit card information from being scanned as well as passports that are micro chipped. Make a photocopy of passports and keep in a secure location such as your hotel safe or safety deposit box. Make a list of credit card numbers and contact telephone numbers but keep in mind toll free numbers may not be accessible from overseas.
Planning ahead will ensure you'll travel safe, smart and healthy. Read additional travel tips here, as well as how to plan for safe travel and staying healthy during international travel.