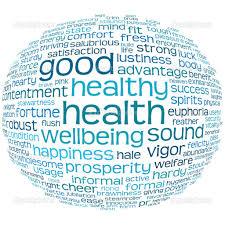 Successful international trade show planning encompasses more than just an exhibition stand design. Event and exhibit program implementation require attention to detail and careful planning. In the midst of the logistics, experienced marketing managers and personnel who travel long distances should also look after their health.
Overseas exhibition travel is about more than a long flight, there are health precautions to include on the checklist for event team members. Anyone who has traveled may have heard about Deep Vein Thrombosis (DVT). This is a blood clot in larger veins that can sometimes be painful and in severe cases, it is life threatening. People who travel long distances, more than four hours, may develop DVT. Other risk factors are age, smoking, overweight and heart conditions.
There are several precautions travelers can do to avoid developing DVT. On long flights, stay hydrated by drinking water and avoiding alcohol and caffeine. Exercise your legs by walking around, or simply flexing feet and knees will promote blood circulation. Other measures to consider are wearing support or compression stockings or socks on longer flights, wear lose
clothing and ask your doctor about taking aspirin daily two weeks before flying.
Before traveling abroad consider going to a travel clinic. Health professionals can advise about immunizations and complete the International Certificate of Vaccination document to keep with your passport. Additional health/accident travel insurance should also be considered.
Sharing air spaces in planes, trains and buses can expose travelers to germs and viruses. Many travelers now drink products that support healthy immune systems such as Airborne® or AirShield™. Wiping down a seat and tray tables with anti-bacterial wipes is becoming common as well.
When traveling in the U.S. or overseas, take an adequate supply of prescription medications in original containers. An extra pair of eyeglasses or contact lenses is advisable and a personal first-aid kit.
Planning ahead will ensure you and your staff will travel safe, smart and healthy.
Visit my travel tips page for more helpful ideas on making traveling easier.
Also read our article on safe traveling while overseas.