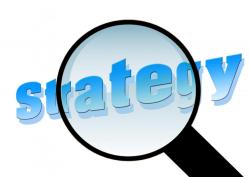 Successful trade show programs and events require careful planning and attention to detail. To continue to grow and develop a program, the post-show evaluation is an integral part achieving objectives for current and future projects. In this second edition of the series, we will focus on the exhibit design in the post-show evaluation.
Branding
Did the exhibit reflect the brand and adhere to the corporate guidelines?

Were the structure and graphics able to enhance and deliver your marketing message?

Did the exhibit portray your corporate culture?
Layout
Was the layout inviting and conducive to engage visitors with your sales team?

Did the design focus attention and highlight the product or service?

Was the space large enough for traffic to move throughout the space comfortably?

Storage – was there adequate storage to accommodate literature, coats and personal items without sacrificing space that could have been used more effectively?

Seating – were there enough comfortable areas for guests to sit down and talk with exhibit staff? If there was a live presentation, was there enough space for attendees to sit or stand and listen to the presentation?

Meeting room – if there was a private meeting room, was it large enough for the meetings or should the size be adjusted at future shows?
Overall Effectiveness of the Design
Was the overall look and feel of the design effective?

Do you think your exhibit design and space size was appropriate compared to your competitors at the show?

Did your exhibit stand out in the crowd?

Was it easy to distinguish your exhibit from your competition?

Lighting – were the graphics and area well lit? Should any overhead lighting be repositioned in the future?

Achieving strategic goals for trade shows and events happens before, during and after each event. Return On Investment (ROI) is an ongoing process that can increase with thoughtful evaluation after each show. If you need assistance with your upcoming trade shows around the world, call us at 817-370-1400 or email info@globalexhibitmanagement.com