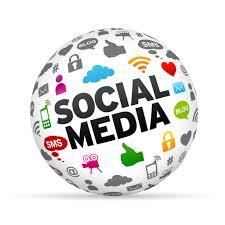 Trade show displays are no longer just a 3-dimensional tool to deliver an exhibiting company's marketing message. Including social media in exhibit planning objectives is another way to increase customer awareness and market share. Exhibitions are an opportunity for face-to-face interaction with customers. Social media can engage customers before, during and after the show.  
 
Social media channels like Twitter, Facebook and Google+ can increase attendee awareness about exhibitor news. Exhibitors can learn what attendees are excited about, what's "trending" on the show floor by monitoring social media. Utilizing social media during a trade show is unique because it is up-to-the-minute and engages a large audience with useful information everyone can access. Exhibitors can retweet show information from the organizer and trade media to keep the audience engaged while keeping self-promoting tweets to less than 10%. The goal is to be interactive and not an infomercial. Don't forget to include YouTube, podcasts, LinkedIn and photo sharing sites to encourage audience participation during and after your event.

Here are some ideas to consider when integrating social media with an event or trade show:
Twitter #'s – incorporate the trade show or event's hashtag into your tweets, find out who else may be using it, and create your own hashtag to encourage customers and attendees to connect with your company.
Start Conversations – the goal is to be interactive and engaging so pose questions, ideas, suggestions and don't be afraid to include pictures.
Timing – think about the quality and value of the information not quantity. After the event or show closes, keep the momentum going by sharing post-show media news.
Goals – set measurable goals that align with your marketing strategy. Increasing the number of followers is not the same as increasing decision making followers. There are social media monitoring tools ranging from expensive to free like Google Analytics, HootSuite or Sprout Social.
Social media is a valuable tool that trade show and event managers can utilize to achieve strategic objectives so get out there and #tradeshow!