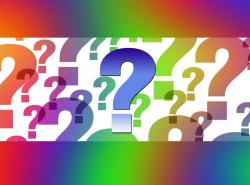 Whether your business is large or small, trade show participation can increase your market share in the United States and abroad. Whether it is your first show or you are an experienced manager, evaluating the preparation process should be an ongoing part of planning. Booth design, deciding between an exhibit rental or purchase are only part of the equation for successful trade show programs.
Why: It may seem basic, but the first question should be why are we exhibiting? The answer should not be "because we've always done the show." Trade shows achieve marketing goals because you:
Connect to your customers' face-to-face

Introduce company services and products to new customers

Build your company brand

Develop relationships with clients and the sales team
City and Venue: Are you familiar with the venue and the city? Regulations and rules vary greatly between cities in the United States and union jurisdictions. The location will impact your budget. Including an event or facility tour in conjunction with a show is another opportunity to engage your customers.
Be Organized To Maximize Your Budget: Trade show success is being prepared and organized. Your budget will be maximized by advanced planning.
Take advantage of discounted rates by signing the space contract early
On-site show service orders placed early to take advantage of discounted rates
Double-check your packing list to be sure everything is included to avoid last minute deliveries
Space Location: Think about where you want your space to be located. Do you want to take advantage of traffic by being positioned next to larger, show-stopping exhibits? Would you prefer to be further from an exhibit like that to avoid having your attendees be distracted by loud presentations?
Space Size Matters: Large space is nice, but you can maximize smaller space efficiently as well. A simple presentation can be delivered effectively and enable you to connect with your customers without paying for extra square feet/meters. A larger space does not guarantee you will achieve your marketing goals for a show.
Identify the target audience: Quantity of leads in not as important as quality. Who is your target audience? Show management can provide the number of attendees, but the target is the decision makers or influential visitors. Exposure is important so you can target a range of attendees.
Social Media: Social media presence is an opportunity to engage with prospective customers and attendees before, during and after the show. Coordinate your pre-show marketing efforts with social media posts to generate excitement. Include customer engagement with videos, and pictures to post to your Twitter and Facebook accounts. Utilize an app that may be available to send out information in real time to the audience.
Speaking and Sponsoring: Is there a sponsorship opportunity that would be of value such as sponsoring coffee breaks or lunch? Speaking at break-out sessions will also increase your company's presence at a show. These opportunities will help maximize your visibility.
Post Show ROI: Just because the boxes are packed, and you are heading home, the show isn't over just yet. Post show evaluation is an important part of the success of a trade show. Take some time to review the quality of the leads that were generated. Follow-up with sales people several times to track results of leads gathered during the show. Did you have any lobby or entrance signage? Ask show management for the figures of how many visitors came through that entrance. Was the size and location of your space appropriate or should you make changes for next year? 
Trade shows are a dynamic part of global marketing programs. Evaluating all aspects of an exhibit is an ongoing process so making time to review the basics is time well spent. Let us know how we can be of service to you and your team by contacting us at 817-370-1400 or emailing us today.
---
Read More:
Tips for Planning Your Trade Show Space
Post-Trade Show Evaluation Strategy - A Two-Part Series 
---