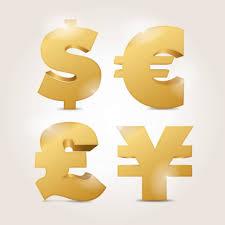 Exhibitor Magazine reports 72% of U.S. companies are exhibiting overseas to increase market share. There are options for exhibit managers at smaller companies to "test the waters" in a cost effective way. This article will outline some the options for purchasing shell scheme space, exhibiting in a U.S. pavilion, or possibly shipping a pop-up. Company branding opportunities may be reduced but can still be possible to introduce your company to new markets.
Shipping Pop-Up or Banner Stand
Are you thinking about shipping your pop-up or pull-up banner stands? Overseas shows do not include pipe and drape so if you purchased "space only" keep in mind the unfinished back of the neighboring stands may be visible. If you plan on taking the cases as excess baggage, check the airline regulations about the guidelines for international flights because the fees could be higher than expected. Investigate the cost of a local rental exhibit as the overall costs may be lower than you think, are convenient and will ensure all exhibit materials are compliant with local fire regulations.
Country Pavilion
Large international shows will often have country pavilions where individual companies can exhibit. When researching prospective shows, contact the organizer to inquire if there is a U.S. pavilion available. In a country pavilion, typically it will be a package complete with some furnishings such as a table with chairs, counter, shelving and a fascia (header) for your company name. There are strict guidelines so be sure to read those carefully to see if you can hang any graphics on the walls or bring pull-up banners to communicate your company message. Ask if they can print your company logo on the fascia instead of just the company name in computer cut text. If you have the equipment to demonstrate, ask if there is any power included or arrange to order outlets. Don't forget to bring plug adapters for your laptop, mobile phone charger or equipment. Check the power requirements for any equipment you plan to demonstrate to be sure if it operates on 110v or 220v, order a transformer if needed in advance.
Shell Scheme Stands
Purchasing space at international shows, the options will be raw space or shell scheme for smaller spaces such as 3x3 or 3x6 meters (approximately 10x10-foot or 10x20foot). A typical shell scheme will include walls (color will be specified), a fascia with your company name in the text, spotlights, a power socket, carpet, table with chairs and counter. Some will include the option to add accessories such as shelving, literature stand, extra chairs, and power socket. It may be possible to "dress-up" the shell with overlay graphics as seen below with custom fascia panels. This type of work can be done by your preferred contractor. 

Keeping consistent with your branding message is nicer in a custom exhibit but when exploring new markets, keep these options in mind that may be easier on the budget. Contact us for assistance with all your international trade show and event needs at or call 817-370-1400.